SumUp Air Card Reader Mobile Contactless Payment Machine
This easy-to-use, portable card reader is very popular with reps for good reason.
It connects to the SumUp app on your smartphone and lets you take card payments as well as Apple Pay and Google Pay payments from your customers.
It will make up to 500 transactions on a single charge so should easily last long enough
It's also pay as you go with no fixed costs or contractual obligations.
Simply pay a flat rate of 1.69% per transaction as and when you use it.
Access the money the next day on your free SumUp Card, even on weekends and bank holidays.
Delivery in 2 – 3 days.
30 Day Money Back Guarantee
12 Months Warranty
Let your customers choose the way they want to pay.
Whether it's via Chip and PIN, a tap of their card or phone, you'll never have to turn a customer away. You can even send them an invoice that they can pay online before you deliver.
Accept all kinds of payments on the go
Use the SumUp App on your smartphone and your SumUp Air Card reader to accept payments for you.
The SumUp Air accepts all kinds of payments. You can get paid through an NFC payment, Chip and PIN, and even through Google or Apple pay.
You simply type in the payment amount and your customer just has to tap their card down on your contactless card reader to complete a purchase.
It's small enough to fit in your pocket too.
Send an invoice & get paid online
Or for those customers who pay you in advance you can easily send them an invoice that they can pay online with their card.
If you are making their invoice on your mobile you can even grab their details from your phone contacts and take a photo of their paper order form so they can see exactly what they are paying for.
You can also take advantage of SumUps items feature to include a breakdown of their order or you can simply include the total amount due.
Plus you can see if a customer has viewed their invoice or not and as soon as they've paid the app will update.
No hunting through bank statements to find their payment.
No Waiting to Get Paid
Make every day your payday
Make a sale with SumUp and access the money the next day on your free SumUp Card, even on weekends and bank holidays.
Faster cash flow
Access your money in a day and spend it instantly online or in person wherever Mastercard is accepted.
More control
See all your sales and spending in one place and make free transfers to your bank account at any time.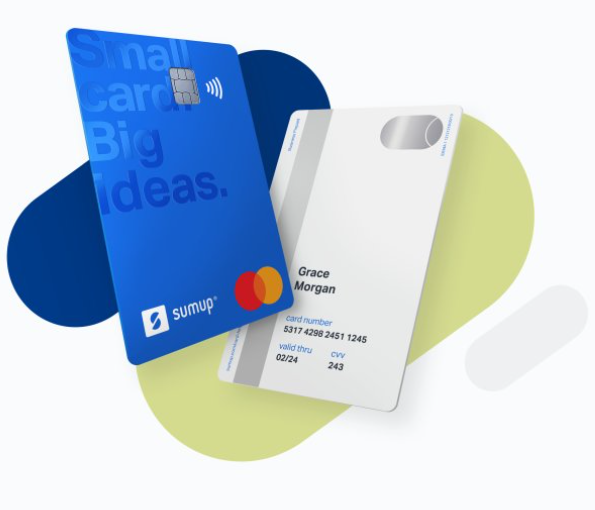 How Much Does SumUp Cost?
Once you have bought the SumUp Card Reader there are monthly fees to pay. All SumUp card readers are contract-free, require no paperwork and come with no extra fees. You'll only be charged a fee of 1.69% whenever a transaction is made using the card reader in person or 2.5% if you take payment online by invoice.
More than a card reader
The SumUp mobile App and Dashboard do all the organising for you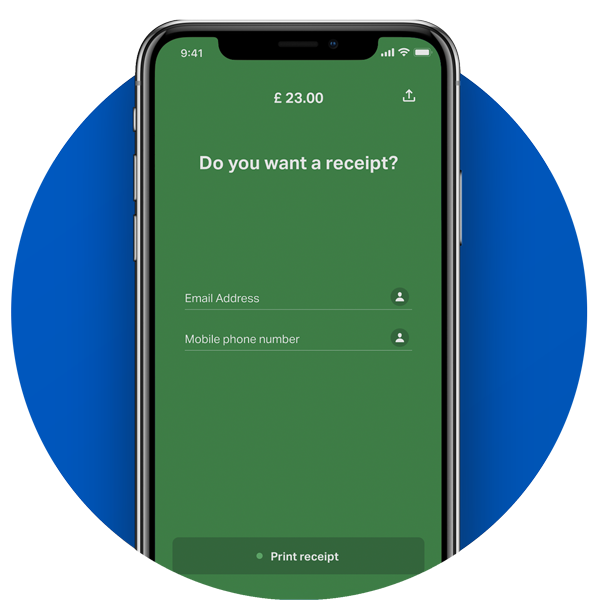 Send Receipts
Send digital receipts all within the app.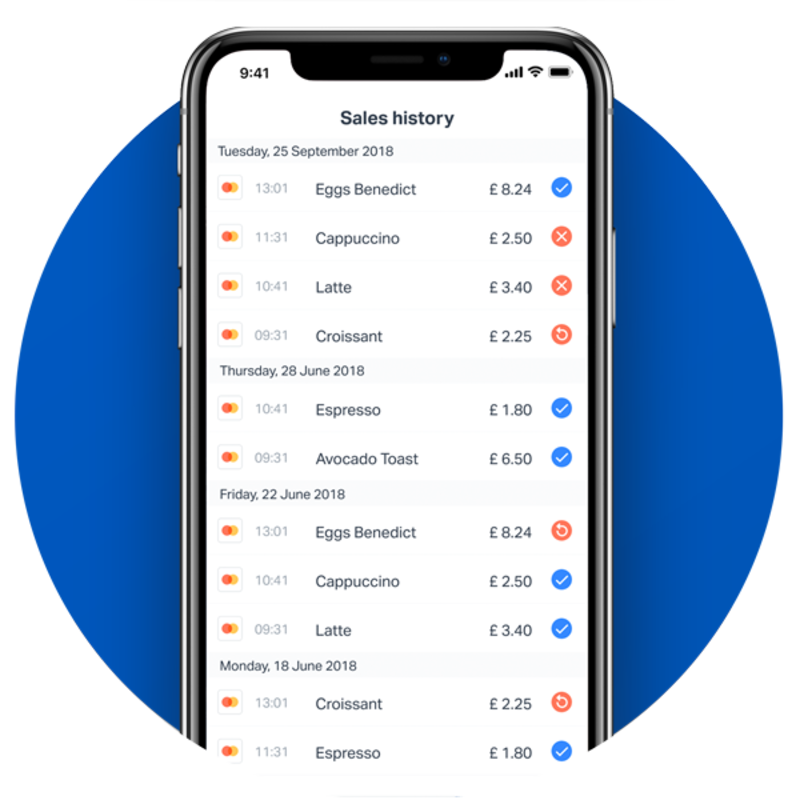 Easy admin
Track payments and make your admin easy with personal revenue reports.